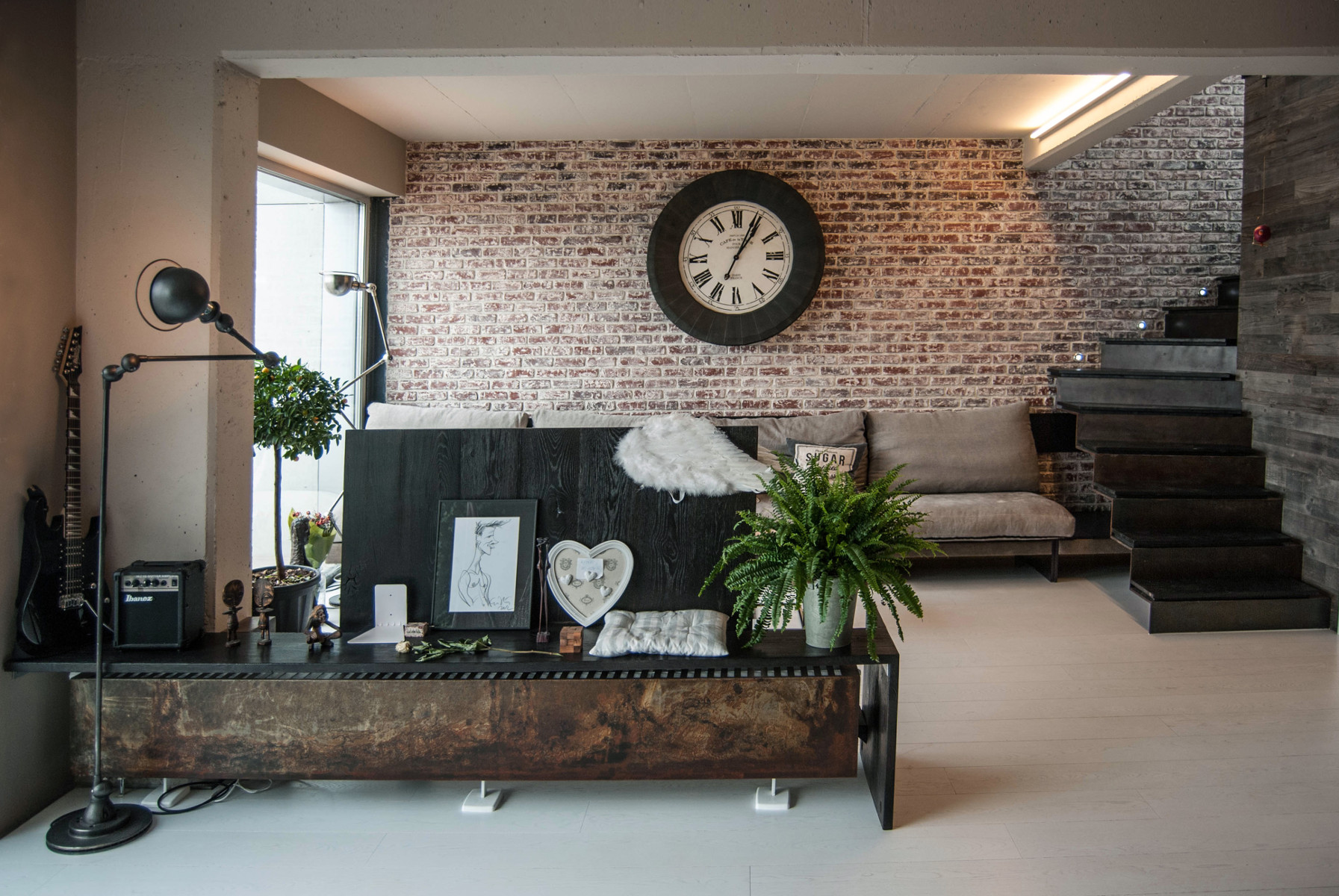 Location: Urban Spaces apartment complex on Dogarilor Street, Bucharest, Romania

Project credits:
Construction crew: Constantin Popescu and co
Furniture makers: AdorMobila, Silva Artis, Calferus, Vertigo Metal Design

Photography:
Aliona Danielescu
Niculae Stoleriu

Project details:

A two story apartment, with approximately 56sqm per floor. Open to large terraces on both floors.
The project was completed in 2014 and took almost a year from start to finish.

The intervention was focused mainly on the lower level, where the living, dining and work area are located, with the bedrooms spaces upstairs kept very simple.

This larger space was subdivided using mostly furniture and different materials. In order to keep the interior as open as possible a lot of the furniture is either suspended or cantilevers from the walls. The horizontal lines are pursued everywhere: long cantilevers, the neon lights, wooden walls and furniture paneling.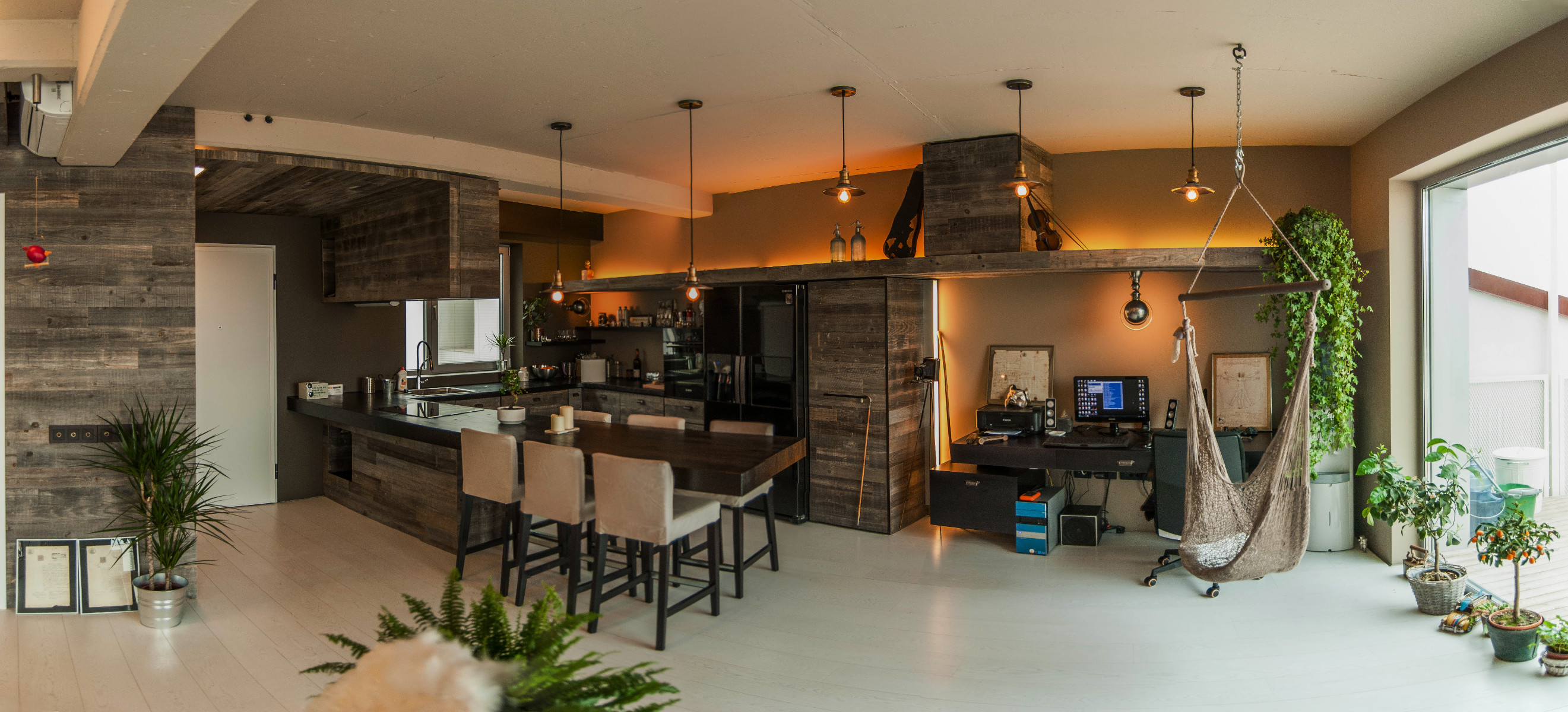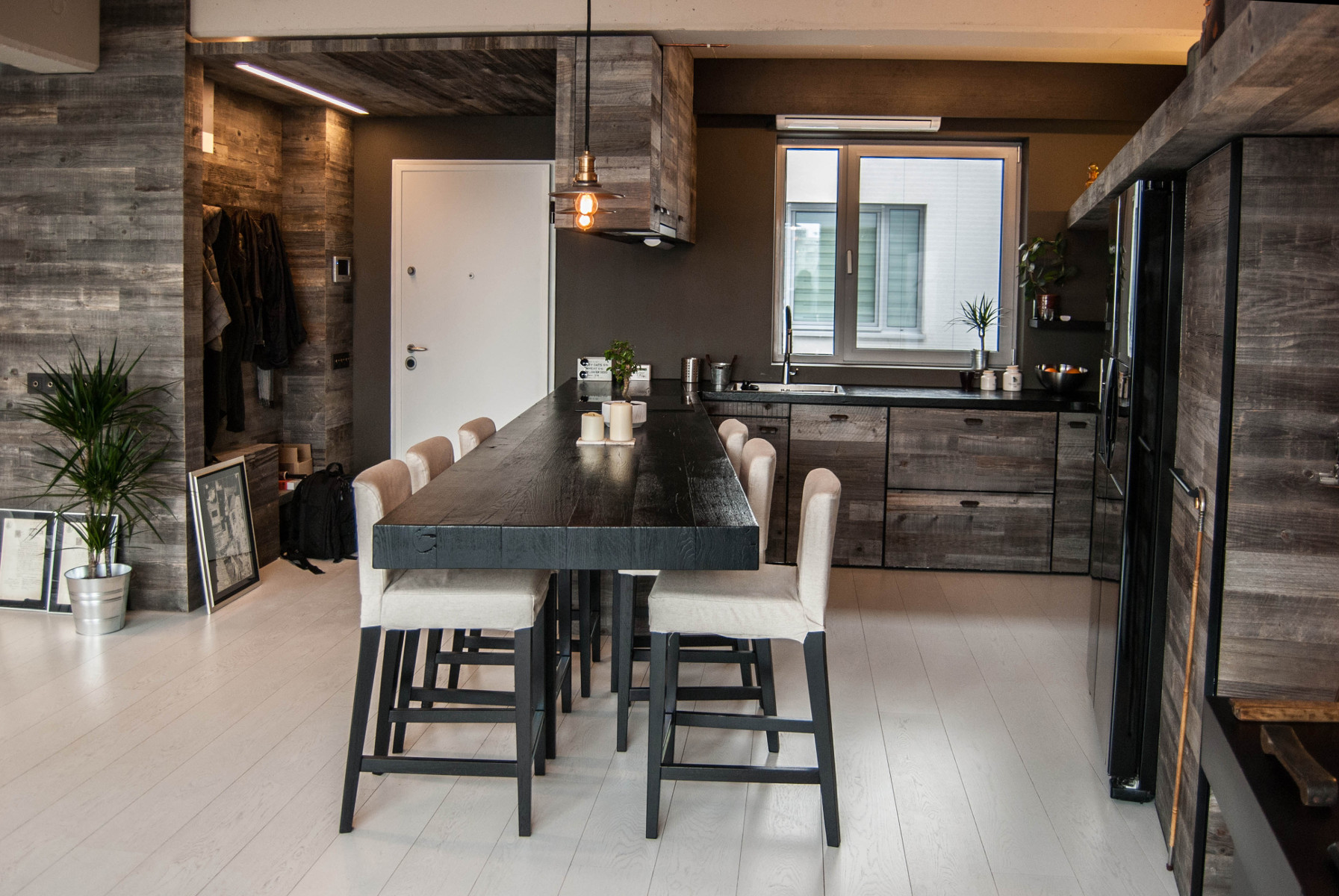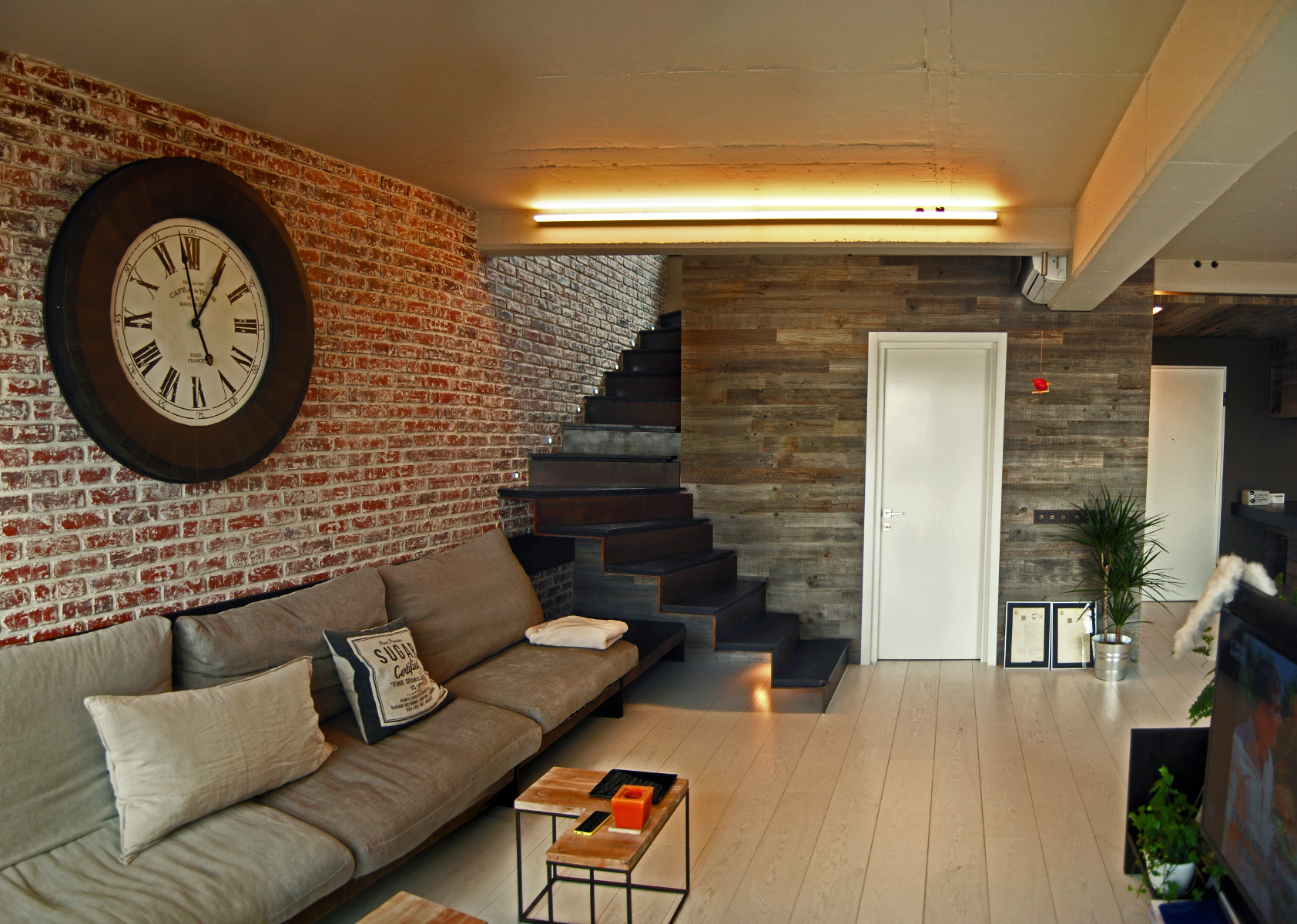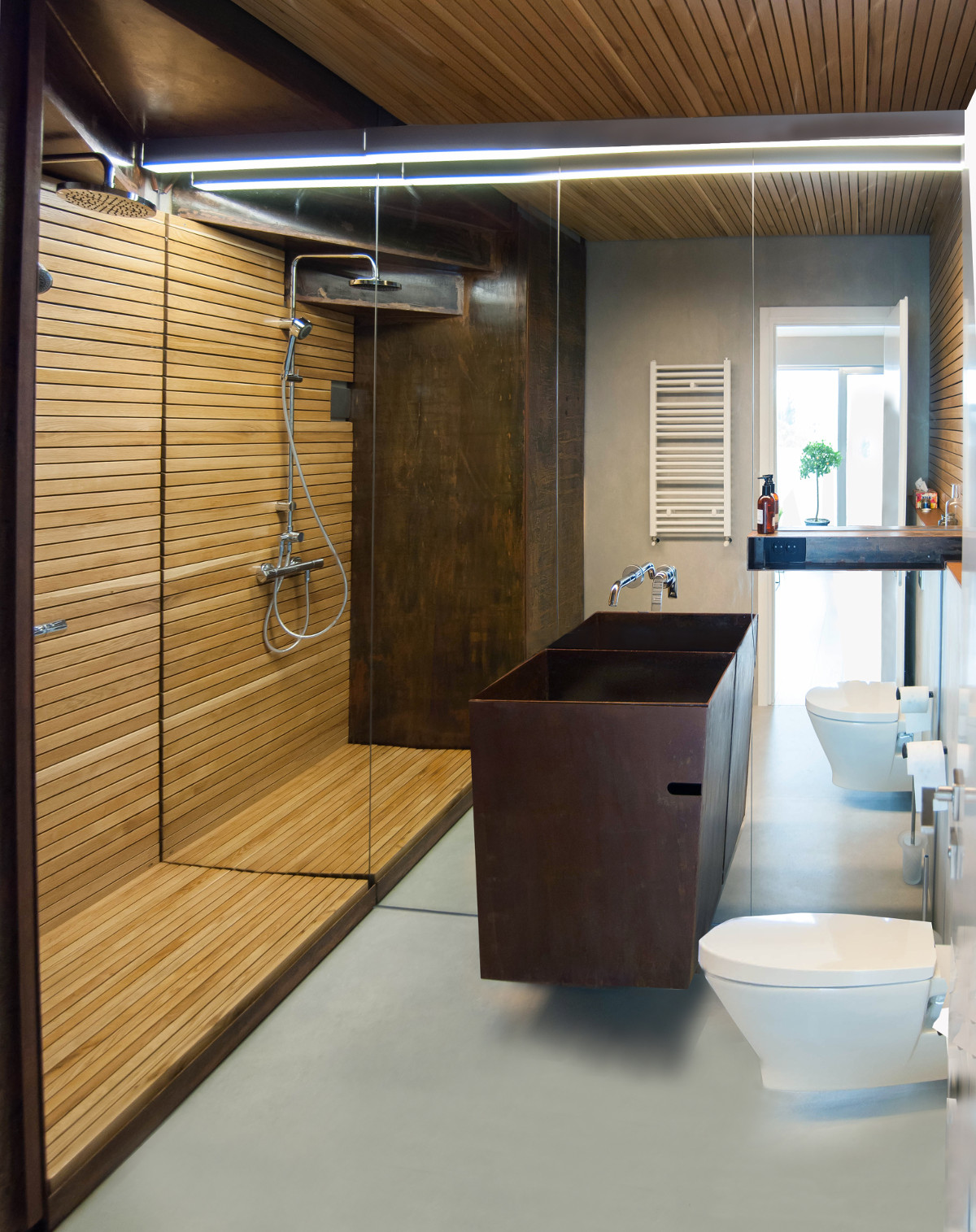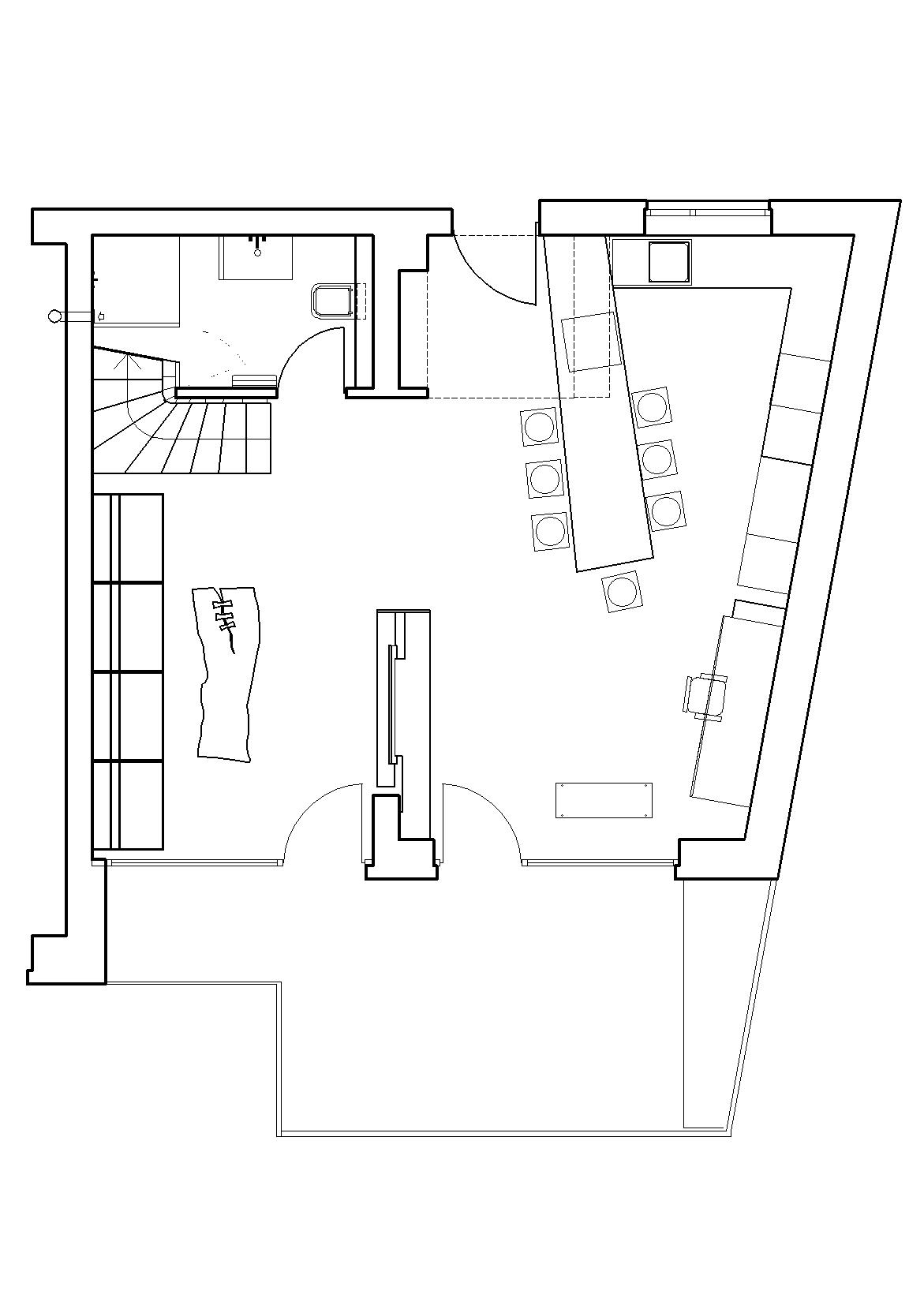 © Ciprian Manda 2015. A committed website.