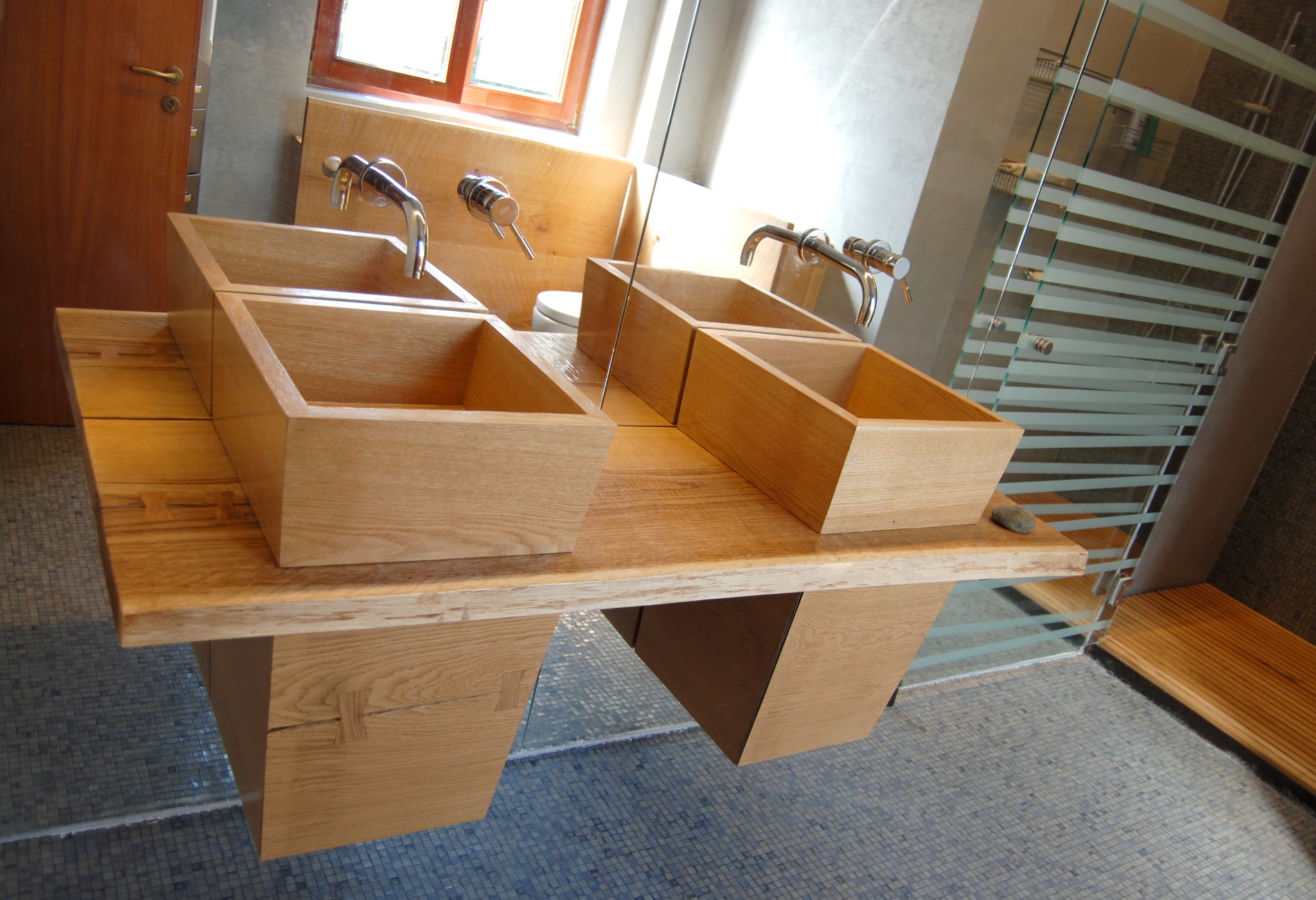 Location: Bitolia street, house interior

Project area: 12 sqm

Project description: A bathroom repair job turned into a major renovation, which allowed the use of a whole range of materials, ranging from mosaics, Venetian Stucco, mirrors and natural wood.

The darker Bisazza mosaics functions as a background for the lighter wood pieces, with the full wall mirrors acting as an enhancer for the whole space.

The use of cantilevered sinks further helps the interior to achieve a lighter, simpler shape.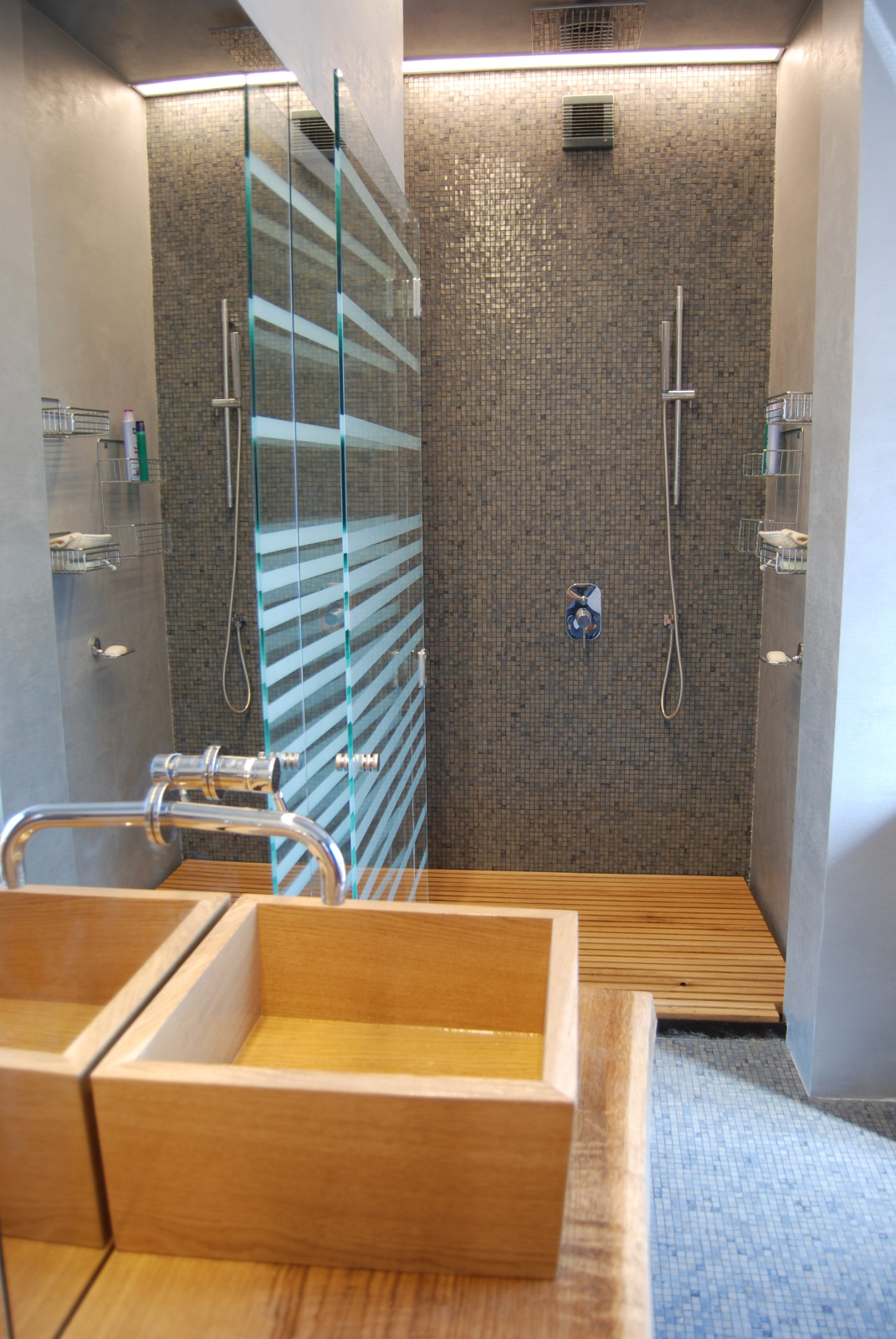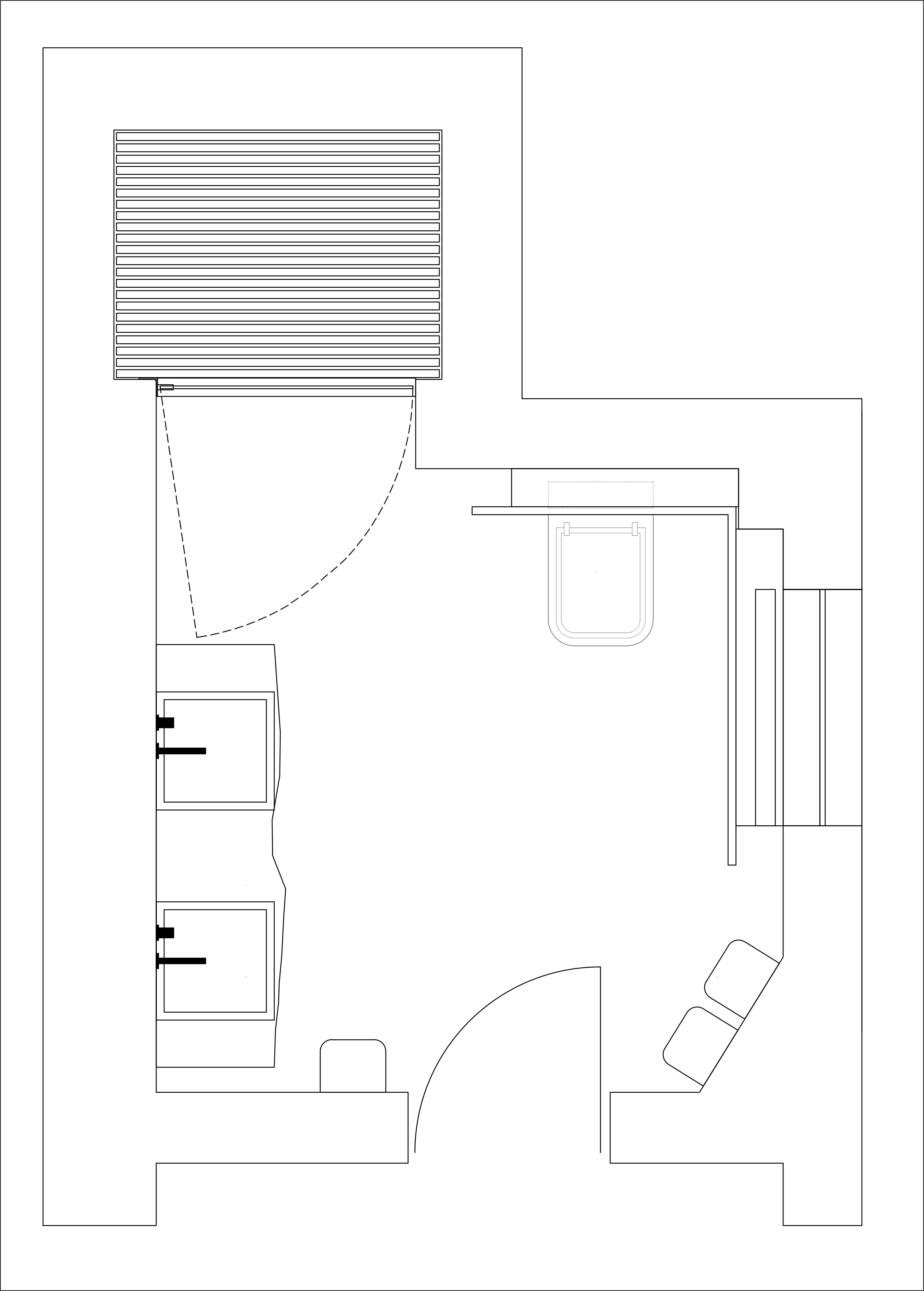 © Ciprian Manda 2015. A committed website.